[5] Simon Rosner (Ger) 3-0 James Willstrop (Eng) 14-12, 11-6, 11-3 (46m)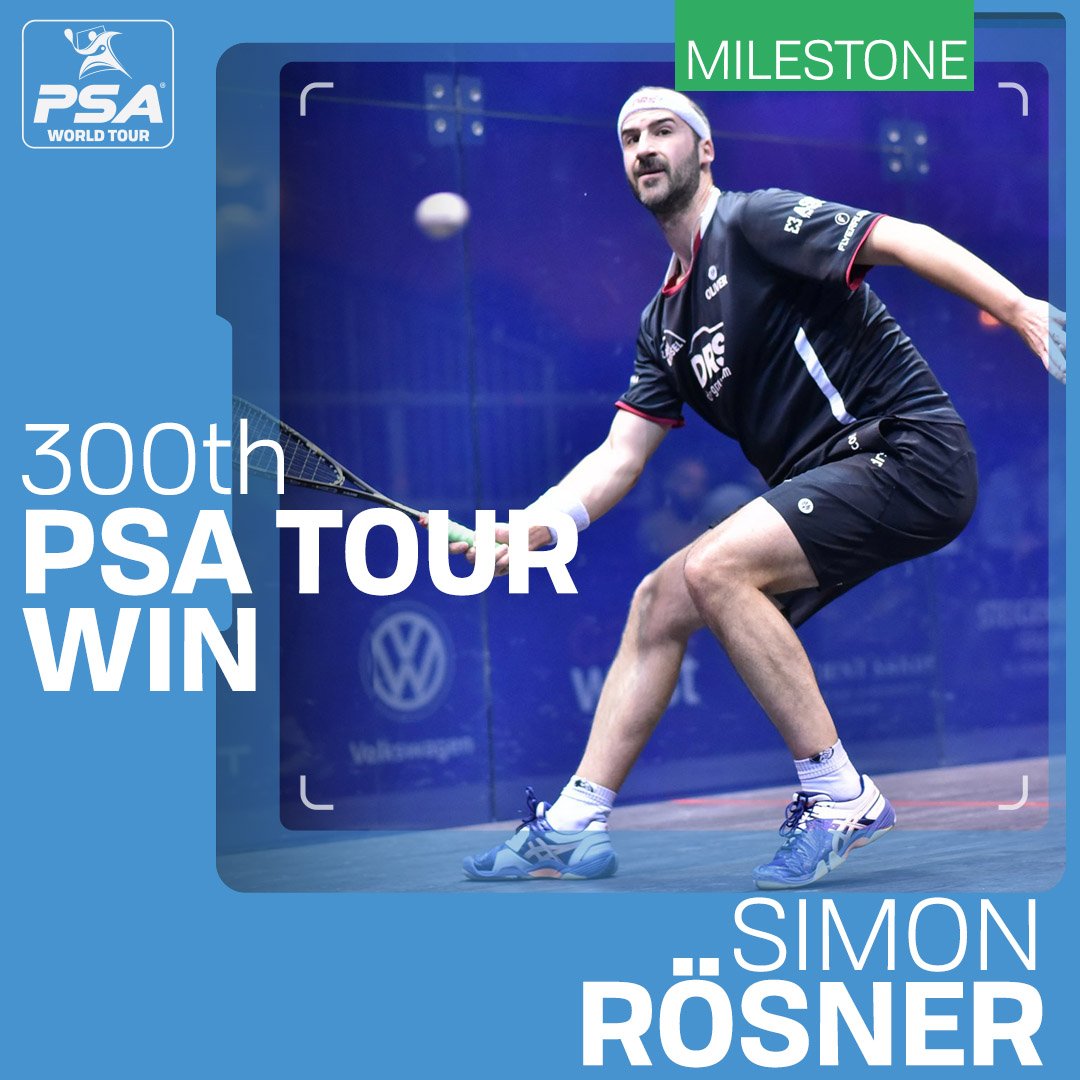 Rosner ends Willstrop run …
The first game was crucial today as we thought it would be. James was able to produce the upset of the event when he took out Gawad in the previous round but would he have enough in the tank today? Well, he probably would have found the mental resources had he taken that opener I feel. As he said to me one day "Fram, squash is such a mental game it's a joke".
Simon knew it as well, and made it very difficult for the Gentleman from the start. After 5m of game we were still at 1/1, and the game lasted 25m of very very HARD work and accurate squash, both twisting and turning each other – both being the tallest players on the tour I think.
"Trademark finish" from @james_willstrop 👏

'The Marksman' showing off the wonderful touch that has kept him amongst the best for years! 🏹#squash #PSAWorldChamps pic.twitter.com/3tkbe1WVRj

— PSA World Tour (@PSAWorldTour) November 13, 2019
Unfortunately for James, he never had a chance to take that game, it's Simon that had all the game balls 4 of them. And the TreeChopper gets it finally 14/12, but it all came down to stroke decisions: 10 winners each, 2 errors each, with Simon having 2 strokes, James none. To be noted that the ref was overturned twice in that game, two strokes overturned to lets.
The second, as often, James is in the game till 5/6, mid game, but then the legs are starting to hurt and three errors, crucial at that stage, and from 3/3, it's 8/5, 11/6 with two errors on the last two points.
Simon is completely in control in the third, 4/1, 6/2 and 11/3. James bows out, with our love and respect.
Nuff said.
🗣 "You want to win the title when you get this far and it has to be my aim now."@simonroesner has his eyes set on the biggest trophy in men's #squash after beating @james_willstrop to reach a second successive Worlds semi 🏆#PSAWorldChamps pic.twitter.com/RMGIcFRhCA

— PSA World Championships (@PSAWorldChamps) November 13, 2019
Simon
James beat Karim who just won the Egypt Open last week, that takes some achievement. At his age, I hope I can play as well as he does, and perform at that level! I tried to keep the intensity up from the first rally, not to give him any time on the T, taking the ball away from him on the ball.
Taking the first game was huge. It's mentally such a big difference whether you're 1-0 up or down, especially when it's that long and it goes to the tie-break.
I knew if I could win that first game, keep the intensity up and play fast squash then I would be able to push through and that's exactly what happened. I was able to keep the intensity up, didn't drop down and I'm glad I was able to work it out.
You want to win the title when you get this far and it has to be my aim now. You don't want to lose just before the finish of the tournament, so I'm definitely up for the next match no matter who I'm playing tomorrow and I'm looking forward to that one.